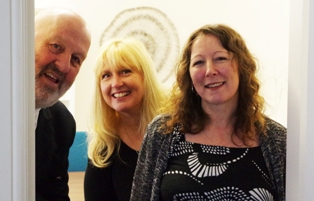 Linda Hayward

I have worked in business for the past 20 years and during that time I have learnt so much about people in general.  Aswell as  a practicing Person Centred Counsellor I am also a qualified Hypnotherapist.
I truly believe when we stop listening to ourselves and how we feel we can easily become stuck and start to feel depressed, anxious and unable to cope.
I believe that this is our bodies way of telling us to stop and look at what's really going on and this is where I would like to help people understand themselves better.
My aim is to encourage a trusting relationship where you feel safe enough to explore your problems/feelings and express your thoughts openly and honestly in a safe confidential environment without fear of judgement or criticism.
I have a passion for Rugby Union and an interest in tackling the Mental Health issues and well-being of the professionals.
I would very much like to work with young people, adults and sports related professionals.  Should you wish to book a session please get in touch.
I am a Member of The British Association of Counselling and Psychotherapy (BACP) and The General Hypnotherapy Council and abide by their code of ethics in practice.
Lisa Goodchild

I have over a decade and a half of experience of managing Counselling services and of working with people who are upset and disturbed by the way they feel, think and behave. I am a person centred Practitioner and can offer you a safe space in which you can talk about your situation and concerns. There maybe some issue you would like to look at or maybe you just want to be more present with the day.
I have worked with Children, Young People, Adults, Couples and Groups. Having trained in Client centred Play Therapy I have creative ways of helping you find out answers, as well as talking about yourself that include art, clay, sand play and miniatures. I enjoy helping people find out more about why they are in the situations that have held them back. This can include people who feel troubled either now or in the past and would like to move forwards. The sessions you come to will be a space that you control. I work both short term and long-term. I am accredited with the British Association for Counselling and Psychotherapy (B.A.C.P).
Glyn Goodchild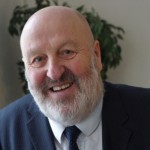 I have worked in the NHS for 56 years. I commenced my career as a nurse working with adults and children with mental health problems. I have worked as a senior nurse and a senior manager within the service.
I initiated the setting up of a staff counselling service for three NHS Trusts and spent 12 years working as a staff counsellor, providing thousands of sessions for clients.
I have recently worked in a NHS Crisis Service, Early intervention Service and assertive outreach, and I have recently completed a  project working with IAPTs.
I now want to provide an easily accessible counselling service to people in the local area.
I look forward to hearing from you.